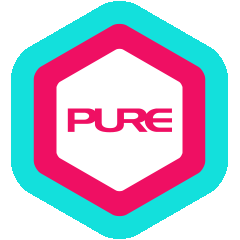 Jonathan aka "Kiko" was born and raised in the Philippines. His love for cycling made him realise his desire for teaching and motivating people to be fit and fabulous.
It was in 2005 when he pursued his passion, took courses, became certified in several Les Mills programmes and was appointed Cycling Programme Head for the club he was then working at.
Some people call Kiko the "energiser bunny" because his enthusiastic stamina is so contagious. He loves to inspire people to achieve their fitness goals as he believes in the motto - "SORE today. STRONG tomorrow."
Besides fitness, Kiko's talent extends to performing - he has won an award as best actor in a short film competition!
Qualification Highlights
• RPM Certified Instructor
• BODYPUMP Certified Instructor
• BODYBALANCE Certified Instructor
• Certified Indoor Cycling Level 1 and 2 (FitPhil)
• Pro Cycling, Pro45 Cycling
• TRX STC

Training Areas
• RPM
• BODYPUMP
• BODYATTACK
• Freestyle Cycling
• TRX STC

Personal Interests
Travelling, food, movies, the beach, Clash of Clans, cartoons

Training Philosophy
"Good things come to those who sweat."
What Kiko Teaches
ABT
Barre
BODYATTACK
BODYBALANCE
BODYPUMP
Circuit Blitz
GRIT
Power Abs
Roller Release
RPM
Stretch/Abs
Tabata
Total Body Conditioning
TRX BLAST
Other Instructors at PURE Fitness