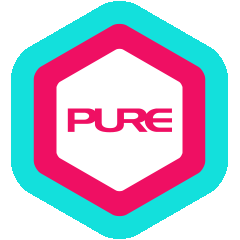 Hendra has been teaching classes since 2010 and started with dance classes. He was also part of a musical team, a dance choreographer, and became a Les Mills instructor in 2013.
Since then, Hendra's repertoire has grown and he is also a qualified functional training instructor and Yoga instructor.
His aim is to spread positivity, encourage more people to exercise, and inspire others with the knowledge to be fit and healthy.
Qualification Highlights:
Les Mills Certified in:
BODYBALANCE
BODYCOMBAT
BODYJAM
RPM
SHBAM
BOSU Certified
STRONG by ZUMBA Certified
TRX Certified
ViPR Certified
Yoga Certified
Zumba Certified
Personal Interests:
Travelling, meeting new people, trying new things, exploring new environments, playing musical instruments, and anything to do with dance.
What Hendra Teaches
ABT
Barre
BODYBALANCE
BODYCOMBAT
BODYJAM
Circuit Blitz
GRIT
Hip Hop
Power Abs
RPM
Stretch/Abs
Tabata
Total Body Conditioning
TRX BLAST
Yoga
Other Instructors at PURE Fitness