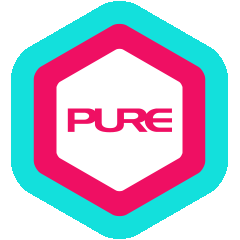 Mauricio was born in Colombia and has always been a lover of sports. He first became passionate about football as part of his culture and then he developed an interest in MMA, especially Brazilian jiu-jitsu. Dancing had always been present in his life in schools and gyms, being both a foundation and a connection where he created simple choreography for others. Mauricio's true passion is to teach and share his knowledge, which his why he studied to be a teacher. He worked as a physical education teacher with children from 4 to 18 years of age for 8 years, as well as in universities for 5 years. Mauricio soon discovered that group classes had everything that was his essence – dance, hit, play. His first exposure to Les Mills led him to understand the true importance of joining music and teaching. So began his journey as a Les Mills instructor of BODYCOMBAT since 2008, then BODYPUMP since 2013, and finally screaming since 2018.
Mauricio's love for this job makes it easy for him to convey passion in everything that he does, changing the moods of those attending his class for the better.
Qualification Highlights:
Les Mills Certified in: BODYCOMBAT, BODYPUMP, GRIT
Ciclytech Certified in Freestyle Cycling
Danzate Certified in Free Dance
Stages Flight Certified in indoor programme
Degree in Physical Education
Personal Interests:
Bicycling, travelling, camping, Pixar movies.
Other Instructors at PURE Fitness