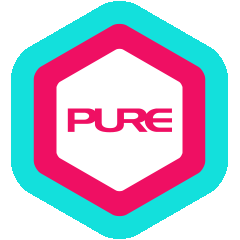 Recognised as an expert in the field of choreographing various genres of freestyle dance such as Hip Hop, Jazz, Dancehall, and breakdance - Genesis has a natural ability to simplify complicated moves, enabling participants to easily adopt the right technique and correct execution. He also has a knack for keeping classes fun and effective without deviating from the targeted level of fitness experienced.
Genesis has developed a vast array of fitness skills through the continuous process of learning by attending workshops, all of which he can share with those he teaches.
Qualification Highlights:
• Les Mills Certified Instructor for BODYJAM, BODYCOMBAT, BODYPUMP and RPM
• Certified TRX Rip Trainer
• Presenter/Performer for G-LIVE BODYJAM Main Event featuring Programme Director and Choreographer Gandalf Archer
• Group Exercise Coordinator - California Fitness and Yoga Centers, Queen Ann Building, District 1 Vietnam
• Group Exercise Coordinator - Fitness First Philippines, Wynsum Ortigas
• Best Instructor - Fitness First, Wynsum Ortigas
• Best Performer - Fitness First ABS-CBN
• Nike ROCKSTAR Hip Hop Instructor
• Bachelor of Secondary Education - Major in Physical Education
• Far Eastern University Cheerleading Squad Senior Choreographer
• 2nd Place, Men's Floor Exercise Gymnastics - Manila District

Training Areas:
BODYJAM, BODYCOMBAT, BODYPUMP, RPM, TRX Rip Trainer, Zumba, Hip Hop, Jazz Funk, Breakdancing, Reggaeton/Dancehall, Street Dance, Gymnastics, and Sports Aerobics

Personal Interests:
Watching movies and window shopping - It relieves stress!
Family - Quality time with mom, brothers and sisters, and fiancée.
Food - Loves to cook and experiment with new dishes
Adventure - Loves trying and exploring new things

Training Philosophy:
You cannot get through a single day without having an impact on the lives of the people around you. What you do, how you teach and train others must always make a difference - and you have to decide what kind of difference you want to make in their lives.
What Genesis Teaches
ABT
BODYBALANCE
BODYCOMBAT
BODYJAM
BODYPUMP
Circuit Blitz
Hip Hop
Power Abs
Private Dance
Rip Circuit
Roller Release
RPM
SPRINT
Stretch/Abs
Tabata
Total Body Conditioning
TRX BLAST
Other Instructors at PURE Fitness