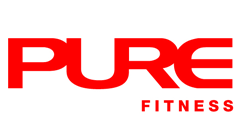 Dan comes from New Zealand where he has been rocking Les Mills Group Fitness classes since 2007. Dan teaches a wide
variety of Les Mills programmes and has been a Les Mills Workshop Presenter in New Zealand since 2012 for programmes
such as BODYVIVE3.1™, BODYATTACK™ and CXWORX™. Dan presented in filming Les Mills BODYVIVE™ 28 DVD. He also received a national New Zealand Fitness Award for the 2013 Top Group Fitness Instructor of the year. His passion and enjoyment of fitness and movement extends well beyond the gym. He likes to be active and participates in sports and activities outdoors. His personal interests are weight training, running, core conditioning, nutrition, swimming, travel, and playing sports such as hockey, volleyball and indoor netball. Dan's purpose is to inspire people to move and to fall in love with fitness.
Qualification Highlights
• Les Mills Certified in BODYCOMBAT™, BODYATTACK™, BODYSTEP™, BODYVIVE3.1™, CXWORX™, RPM™, SPRINT™, THE TRIP™, TRX.
• Completed Advanced Instructor Modules for: BODYCOMBAT™, BODYATTACK™, BODYSTEP™, CXWORX™.
• Les Mills Presenter at New Zealand Quarterly Workshops
• Les Mills New Zealand Certification Assessor
• Les Mills DVD presenter for BODYVIVE3.1, Presented on BODYVIVE 28. Presented in BODYVIVE 24.
• New Zealand TOP Group Fitness Instructor (Pre-Choreographed) 2013 winner with New Zealand Fitness Awards
• NZQA National Certificate in Group Fitness (Level 3)
• First Aid Certificate in CPR
• TRX Instructor & Master Trainer
• Certified Rip Trainer Instructor
• 2012 - 2015 Registered REPs Exercise Professional
• Master Trainer for Group RealRyder
• Co-developer and choreographer for Group RealRyder.



Training Areas
• BODYCOMBAT™
• BODYATTACK™
• BODYSTEP™
• BODYVIVE3.1™
• CXWORX™
• RPM™
• BODYPUMP™
• HIIT programs (Circuit Blitz, Tabata, Bootcamp)
• Abs Butts & Thighs
• Stretch / Abs
• Power Abs
• TRX
• Rip Trainer
• Immersive Fitness - THE TRIP™
• SPRINT

Personal Interests
Music, sports, socialising with friends and family, watching movies, travel, shopping, sports, meeting new people.

Training Philosophy
If it doesn't challenge you it doesn't change you.
What Daniel Teaches
ABT
Barre
BODYATTACK
BODYCOMBAT
BODYPUMP
Circuit Blitz
Pilates
Power Abs
Rip Circuit
Roller Release
RPM
SPRINT
Tabata
TerraCore
Total Body Conditioning
TRIP
TRX BLAST
Other Instructors at Pure Fitness