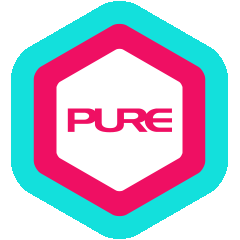 Cindy was born in Jakarta, Indonesia. She started her fitness career in 2009 and completely fell in love with Les Mills BODYCOMBAT from the first time she tried group fitness.
When she was young, Cindy was slightly overweight but then decided to pursue her passion in fitness - for her own well-being, yet also to help others to maintain a healthy weight and live healthier lifestyles.
She loves to try new things and especially thrives on challenges. This mentality is why she never stops learning and continues to take various trainings and courses to better herself as an instructor.
Qualification Highlights:
• Certified BODYCOMBAT AIM 1, AIM 2
• Certified BODYBALANCE AIM 1
• Certified TRX GSTC

Personal Interests:
Travelling, going to the movies, anything culinary, history, foreign languages, fashion.

Training Philosophy:
Stay positive, work hard, make it happen! Don't quit!
What Cindy Teaches
ABT
Barre
BODYBALANCE
BODYCOMBAT
BODYJAM
BODYPUMP
Circuit Blitz
Hip Hop
Pilates
Power Abs
Roller Release
RPM
Tabata
Total Body Conditioning
TRX BLAST
Other Instructors at PURE Fitness