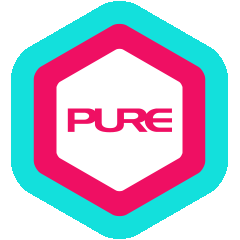 Yurany was born in Bogota, Colombia. At the age of 13, she began her journey as an athlete with the Colombian Taekwondo Federation. This discipline moulded her as a person and athlete. In 2013, she began her profession as a Licentiate in Physical Education at the Universidad Pedagogica Nacional. Over the course of her career, she worked as a Personal Trainer and taekwondo teacher to children from early childhood.
In 2017, Yurany joined Invictus Elite Fitness, a Les Mills studio where she was introduced to the world of group fitness and discovered her passion for this world. In December of that same year she obtained her Bachelor of Physical Education. In 2018, she joined as a group instructor at the Centro Medico Deportivo Bodytech, where she honed her skills on both professional and personal levels. She then had the opportunity to work with SmartFit gym in early 2019. All these experiences have contributed significantly to her growth as a well-rounded group instructor.

Qualification Highlights:
BODYCOMBAT
BODYPUMP
GRIT
SPRINT
Pilates Pro Certified
Degree in Physical Education

Personal Interests:
Lover of the works of Julio Verne, friend of animals, fan of good movies and good food, great taste for music and dance, passionate about taekwondo and travel.
What Yurany Teaches
BODYCOMBAT
BODYPUMP
Circuit Blitz
GRIT
Pilates
Power Abs
SPRINT
Stretch/Abs
Tabata