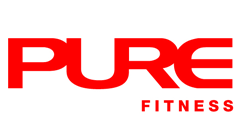 Menchu thrives on being a performer. There's nothing more gratifying for her than to see people with a smile on their faces after her performance. Since she was a child, Menchu loved participating in different activities such as dancing, singing, and anything that involved performing. She has even been in TV commercials!
Her active lifestyle continued through to high school, but this time Menchu wanted a challenge of a different kind which led to her joining the Taekwondo Varsity Team. With rigid training and willingness, she proved to herself that nothing beats dedication. And her quest for new challenges hasn't stopped since. In college, she was on the cheerleading team for 6 years of tossing, breaking and turning - a wonderful experience for her to satisfy her thirst for performing. It was also around that time when she started training in Group Execrise classes, prompting another realisation that one should love what they do in order to achieve what they want. Menchu hasn't stopped feeling good about inspiring people that way and helping them understand how amazing hard work can make them feel.
With three children, Menchu is even more adamant about maintaining her physical fitness - "I have to be a role model for the people who look up to me and to be an inspiration to everyone. I'm not only doing this for myself, but also for my family and especially my participants. This is my passion and I just love what I do."
Qualification Highlights
• Les Mills Certified Instructor for BODYATTACK™, BODYBALANCE™, BODYCOMBAT™, BODYJAM™, BODYPUMP™, RPM™, SPRINT™
• TRX Certified Instructor
• RIP Trainer Certified Instructor
• ViPR Certified Instructor
• BOSU Certified Instructor
• Polar Certified Instructor
• Pilates Instructor
• Presenter/Performer for G-Live BODYJAM™ Main Event featuring BODYJAM™ Program Director/Choreographer Gandalf Archer in Manila
• Talent of ModelShop Casting Studio for Commercial Ads
• Nike Rockstar Hiphop Instructor
• Far Eastern University Cheerleading Team
• Bachelor of Arts - Major in Mass Communication
• University of the East Taekwondo Varsity Team



Personal Interests
Dancing, singing, listening to music, watching tv/movies, swimming, mountain climbing, travel, eating, and spending time with family & friends.

Training Philosophy
Passion and Motivation is what keeps you going.
What Menchu Teaches
ABT
Barre
BODYATTACK
BODYBALANCE
BODYCOMBAT
BODYJAM
BODYPUMP
BOSU
Circuit Blitz
GRIT
Pilates
Power Abs
Rip Circuit
Roller Release
RPM
SPRINT
Stretch/Abs
Tabata
TerraCore
Total Body Conditioning
TRX
ViPR
Other Instructors at Pure Fitness