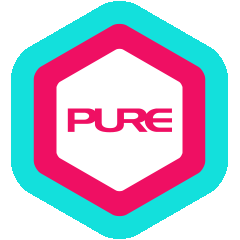 Titus grew up enjoying sports like badminton and basketball. He joined a local boxing gym at the age of 16 and fell in love with the sport right away. Constant boxing and cardio exercise made him realise that he was losing too much weight, so he started lifting weights. He began to observe results and was astounded by how the body can develop and alter as a result of exercise and diet. Titus then chose to explore bodybuilding, entering his first competition in 2015 and thoroughly enjoying the experience. In 2018, he competed in the FM Nationals Bodybuilding, where he finished 3rd in the Juniors category. His current outlook on fitness is centred on functional movement, or the ability to move freely to perform daily activities.
Titus realised at this point that he wanted to pursue a career in sports science and learn more about fitness. As a fitness enthusiast and personal trainer, he mixes technical boxing and weightlifting into his training sessions to help his clients reach their goals. It gives him a fantastic sense of achievement to know that he is on the path with them in attaining their fitness objectives. "The clients I've trained have shaped who I am now. Their constant growth inspires me to keep going!" His approach is to consistently motivate clients by keeping them focused on their goals. Titus also believes that fitness is a marathon rather than a sprint – the journey should be taken slowly, and the results will follow.
Tell us about one client on whom you had the biggest influence.
A 46-year-old client came to me with no fitness knowledge. His goal was to acquire muscle and give training a shot. I introduced him to it gradually, beginning with machines and body weight exercises to help him understand the movement. After just one month of consistent training with me 3 times a week, he was able to reduce his body fat from 17.2% to 13.8% while increasing his muscle mass from 25.1kg to 27.5 kg.
Qualification Highlights:
Bachelor of Science (Exercise and Sports Science)
Diploma of Fitness (ISA)
ACE Certified Personal Trainer
Ni-Tec Fitness Training
Certified Sports Massage Level 1
FM Nationals Bodybuilding 2018 (Juniors) – 3rd
Bodybuilding Singapore Muscle War 2016 (Juniors) – 3rd
Bodybuilding Singapore Muscle War 2015 (Tertiary) – 4th
Legends Sparring Invitational 2 – Under 83kg
NASM Certified Personal Trainer
Fit Asia Pre- & Post-Partum Certified
Strength Avenue Kettlebell Level 1 Certified
Final Thought:
What your mind conceives and believes, it can achieve!
Testimonials:
This is my 2nd package with Titus. He is one that can identify his clients' lacking area and target those areas to improve on them. Not only so, he incorporates his knowledge with his fun-loving attitude to make sure every session is not "just another boring training session."
Also, he is able to explain the way the body reacts to the different training methods.
- Ken Sim
What Titus Trains
Body-Building/ Figure Competition
Kickboxing / Boxing
Metabolic Specialist (weight loss/gain)
Pre-Post Natal
Weightlifting
Other Personal Trainers at Suntec City