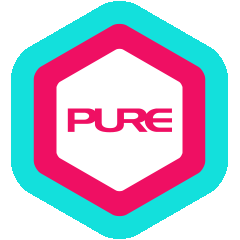 In 2019, Ting Ting made the decision to start a personal fitness journey to get fitter and healthier. It was amazing how quickly her body changed as a result. Going to the gym made her happy, but what truly made her smile was realising how much her consistent training and hard work had paid off. Ting Ting totally changed her way of life; she began studying nutrition and altered her diet to increase her level of fitness. She can now perform 10 consecutive pull-ups, whereas she was previously unable to. In addition, she can now perform Bulgarian split squats with a 35 kg dumbbell and 10 kg weighted push-ups, which she was previously only able to do with her body weight. And in 2021, Ting Ting placed 3rd in the FIF National Game Bikini Bodybuilder Competition.
She believes that fitness is the key to becoming a better version of herself and the answer to healthy ageing. Ting Ting aspires to assist others in discovering their own personal happiness through a healthy lifestyle, just as she did.
Tell us about one client on whom you had the biggest influence.
A client who initially weighed 90.2 kg and had 27% body fat came to me with the goal of losing weight and leading a healthier lifestyle. My client reduced her body fat to 18.2%, gained 2 kg of muscle mass and lost more than 5 kg of total body weight in 4 months after I devised a full-body workout programme that was complemented with dieting advice.
Qualification Highlights:
Certified Personal Trainer – National Council on Strength & Fitness
FIF National Game Bikini Bodybuilder Competition 2021 – 3rd place
ZUMBA Certified
Diploma in Chinese Dance
Master of Science Technopreneurship & Innovation
NASM Certified Personal Trainer
Strength Avenue Kettlebell Level1 Certified

Final Thought:
Fitness is more than looking good. It's about feeling excellent not only on the outside but also on the inside.

Testimonials:
My name is Linda Jia. I have joined PURE Fitness as a member since Jun this year. I wasn't satisfied with my body condition/shape and wanted to live a healthier lifestyle. I have decided to engage personal trainer for One-to-One training session. My body fats contents were not ideal and less muscle mass.
My personal trainer (Ting Ting Wei) has based on my request to tailors a training lesson according to my needs and expectation. At the same time, I have followed strictly her special meal plan (What to eat and what to avoid) during these training period. In less than 4 months, my body has shown tremendous improvement. My overall body fat has decreased as much as 3.5% and gain about 1.4KG of muscle mass with body weight remain the same. Meeting my target goal to loss body fat and gained muscle mass. During every training session with Ting Ting Wei, I felt that she is a very responsible person and very focused on my training program. Her passion in her job has deeply influence me. Each training lesson was a wonderful experience and I have deeply fell in love with fitness/bodybuilding. Nowadays, training has been a part of my life and enjoying it.
I would like to show my appreciation to Ting Ting Wei for her dedication and determination to improve my body condition. Will continue to sign-up more training lessons with her. I will also share my personal experienced with my friends and family's members and hopefully more will join PURE Fitness. In this way, Ting Ting Wei can train/guide to improve their healthy lifestyle.
- Linda Jia
Ting Ting is the best personal trainer that I have come across. She has strong ownership of her client's results and strives to achieve the shared goal with her clients. My experience with her has been second to none. I'd highly recommend Ting Ting to anyone whom wants to engage a PT that's equipped with rich professional knowledge.
-Michelle Sun
What Ting Ting Trains
Body-Building/ Figure Competition
Metabolic Specialist (weight loss/gain)
Other Personal Trainers at Suntec City