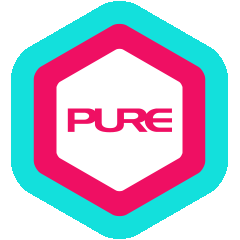 Melissa has been on both sides of the underweight and overweight spectrum since she was young. Softball, netball, and track and field were her favourite sports, but they didn't make her feel confident about herself. She ultimately realised that she needed and desired a change after years of neglect and absence from sports. Melissa took her first yoga session in 2013 and loved it. She wanted to advance her practice after a few years, so she began strength training to supplement her yoga. Her first ever leg workout with pals resulted in a week of soreness! But it ignited a new interest in weight training right then and there. Since she started, Melissa has progressed from not being able to barbell squat to now lifting more confidently – and her yoga practice has been enhanced thanks to weight training. Her current approach to fitness is to focus on strength and mobility first, then aesthetic benefits will follow organically.
Today, Melissa is in a good spot with her passion for weight training that simultaneously makes her feel good both physically and psychologically. She taught art for a decade and is excited to continue fulfilling her love of teaching in the form of fitness. Her approach to training clients varies depending on their goals; nonetheless, her ultimate objective is using strength and conditioning to enhance clients' daily activities and their level of self-confidence.
Melissa aspires to encourage, motivate and assist individuals who want to make a difference in their lifestyle as well as those who simply enjoy exercise.
Melissa enjoys sketching and painting in addition to her enthusiasm for strength training.
Qualification Highlights:
Bachelor of Arts in Design Communication – Goldsmiths College, University of London via LASALLE College of the Arts, Singapore
Diploma in Design Communication – LASALLE College of the Arts. Singapore
Fit Asia Pre- & Post-Natal Certified
Strength Avenue Kettlebell Level 1 Certified
NASM Certified Personal Trainer
Final Thought:
Always be contented with any small achievement in your fitness journey. One small achievement is the beginning of many bigger ones. Work hard and results will follow!
What Melissa Trains
Pre-Post Natal
Weightlifting
Melissa's Other Specialties
Yoga
Other Personal Trainers at Ngee Ann City