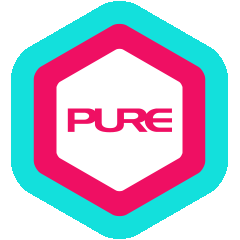 Since he was a young boy, Wei Kit has played rugby for his school. Wanting to increase muscle mass in order to work out more effectively, he began frequenting the gym. He now places a greater emphasis on his diet and body composition to lose fat and gain muscle, which represents a progression from when he first started. His approach to fitness is to apply the exercises you learn in the gym to your daily needs and activities.
Wei Kit became a personal trainer to inspire others and pass on his skills, allowing them to become the greatest versions of themselves. He wants people to feel a sense of achievement upon seeing the results.
Wei Kit spends most of his time in the gym because it is a place where he can unwind, work out, and clear his thoughts, giving him a sense of serenity to contemplate on how to overcome any life's hurdles he may face.
Besides working out, Wei Kit likes to explore new places through hiking and enjoys basketball, swimming, and surf skating.
Qualification Highlights:
Diploma in Sports Wellness and Services (In progress)
National Council on Strength & Fitness (NSCF)
Higher Nitec in Marine Engineering
National Academy of Sports Medicine Certified Personal Trainer
Final Thought:
'You can do anything you set your mind to.' Benjamin Franklin.
What Wei Kit Trains
Metabolic Specialist (weight loss/gain)
Weightlifting
Other Personal Trainers at Asia Square