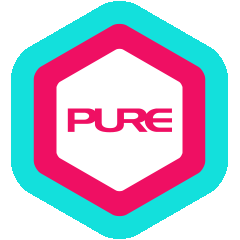 Joshua has been involved in sports and fitness since he was a child. He competed in taekwondo and badminton while in primary school. He joined the national cadet corps in secondary school and was the fittest cadet in his platoon. Despite his physical activity, he was overweight and found the motivation to slim down. Joshua first went to the gym when he was 14 years old. His seniors invited him to the gym one day after he had only done callisthenics, and he has been going ever since. He was also taught the importance of nutrition, and as the months passed, he noticed significant muscle mass and strength improvements. Joshua also competed in the China Open Arm Wrestling Tournament in 2019 and finished third in the youth U78kg category.
Joshua became increasingly interested in how the human body works and how to become stronger, so he decided to study Sports and Exercise Science. During his studies, he became the sounding board for fitness advice among his peers. After witnessing his friends ' transformations, Joshua was inspired to become a personal trainer. He wants to motivate clients to achieve their fitness goals and make fitness a part of their lifestyle as a trainer. His approach to fitness success is first to develop a positive mindset, eat nutritionally, exercise, and be consistent.
Aside from going to the gym, Joshua enjoys watching movies, listening to podcasts, and reading. He engages in arm wrestling regularly, both nationally and locally. Also, Joshua is always on the lookout for new fitness challenges.
Qualification Highlights:
Diploma in Sports and Exercise Science
National Council on Strength & Fitness Certified Sports Nutrition Specialist
CPR + AED Certified
National Arm Wrestling Championship 2021 – U70kg Champion and 2nd Overall
D1 China Open Armwrestling Tournament 2019 – U78kg Youth 3rd Place
Final Thought:
Everyone has the ability to change themselves.
What Joshua Trains
Metabolic Specialist (weight loss/gain)
Strongman/ Strength Sport
Joshua's Other Specialties
Calisthenics, Arm Wrestling, Powerlifting
Other Personal Trainers at Ngee Ann City