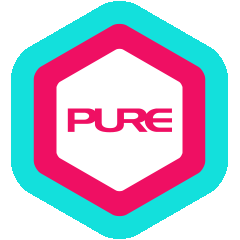 Bernard has always been passionate about fitness, which led him to start training at the age of 15 to overcome his struggles with weight gain. As he delved deeper into the science behind it, he pursued sports science, earning a NITEC in Fitness Training and a Diploma in Sports and Exercise Science. Applying his knowledge to practice, he eventually became a coach in powerlifting and weight loss, helping others achieve their fitness goals. Along the way, he also achieved second place in the FM Physique War Classic Physique (Teens) 2019 and first place in the Singapore Powerlifting Alliance 2019 U90KG Junior category. With his extensive experience and passion for fitness, he is dedicated to helping his clients reach their full potential and achieve their fitness goals.
Fitness to him is a combination of being physically fit and being mentally healthy. He aims to improve the quality of life for every individual, to be able to move around with minimal struggle and to hold on to that as one ages.
Qualification Highlights:
• 2nd Place in FM Physique War Classic Physique (Teens), 2019
• 1st Place in Singapore Powerlifting Alliance U90KG (Junior), 2019
• NITEC in Fitness Training
• Diploma in Sports and Exercise Science
Final Thought:
If you want something you never had, you must do something you've never done.


Client Testimonial
Client: Kyles Ng
"Working with my coach has been an incredible experience that has positively impacted my life in countless ways. My coach is a skilled listener who takes the time to understand my unique challenges and goals. With their guidance and support, I have been able to make significant progress in my life
My coach is an expert in their field and has provided me with invaluable insights and tools that have helped me overcome obstacles, build new skills, and achieve my objectives. He has challenged me to think differently, encouraged me to take risks, and provided me with a safe and supportive space to explore my ideas.
What I appreciate most about my coach is their unwavering commitment to my success. He has gone above and beyond to help me stay accountable, motivated, and focused on my goals. I am grateful for the time, energy, and expertise that he has invested in me, and I am confident that the skills and insights that I have gained will continue to serve me well in the years to come.
Overall, I highly recommend my coach to anyone looking to make positive changes in their life. He is a talented, dedicated, and compassionate coach who truly cares about their clients' success".
What Bernard Trains
Body-Building/ Figure Competition
Metabolic Specialist (weight loss/gain)
Strongman/ Strength Sport