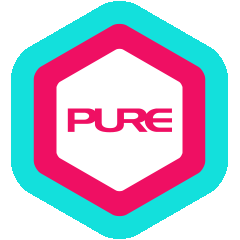 Having learnt Muay Thai since she was 14, Zoey has kept her enthusiasm about sports. As a young female in Muay Thai, she became stronger with her powerful punches, heavy leg drills, flexible moves and past competition experiences.
Apart from Muay Thai, Zoey also craves for working out at the gym. She has devoted wholehearted efforts into building her physique with numerous training programmes like HIIT.
"Enjoy and feel free to eat! Then we can go far in the next workout." Zoey practises what she preaches, encouraging people to enjoy life with zero guilt but to push themselves in every workout.
Work hard and play hard – this is what cheerful, passionate trainer Zoey believes and has implemented in her daily life.
Qualification Highlights:
National Bodybuilding and Fitness Association (NBFA) Personal Trainer Certification
National Bodybuilding and Fitness Association (NBFA) HIIT Trainer Certification
Certified CPR & AED – St. John
Final Thought:
Develop your own interests and find happiness in exercising.
Other Personal Trainers at One Hennessy