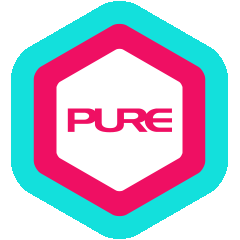 KC graduated from the Education University of Hong Kong, acquiring a Bachelor of Science Education (Honors) (Sports Science) with First Class Honors. He has worked with clients at the Hong Kong Sports Institute (HKSI), and various gyms and clubhouses. He participated in track and field (Sprinting) for over 9 years, from high school to interuniversity levels.
KC specialises in strength and conditioning (athletic training), functional training, rehabilitation and corrective training. He believes that strength and conditioning is the key to a healthy life. Training is not just for outer appearance – it's about improving body condition, body movement and quality of life. One of his clients, who was over 70 years old, trained for 20 weeks to progress from a bent posture with knee pain to an upright posture and able to perform partial single-leg squats. He always tells his clients: "Don't be too busy to be better." Life is full of choices. Look further and make a good choice.
Qualification Highlights:
Certification of Strength and Conditioning Specialist (CSCS), National Strength and Conditioning Association (NSCA)
Exercise Performance Specialist (XPS), EXOS
Functional Range Conditioning (FRC), Functional Range System Association (FRS)
Bachelor of Science Education (Sports Science), First Class Honor, EdUHK
Certified Personal Trainer, American College of Sports Medicine (ACSM)
Level 3 Accredited Coach, Hong Kong Coaching Committee (HKSI)
BOSU Workout System Certified BOSU trainer


Final Thought:
Strength doesn't come from what you can do. It comes from overcoming what you thought you couldn't.
What KC Trains
Endurance Sport (running/triathlon etc)
Metabolic Specialist (weight loss/gain)
Prehab / Post Injury
Speed, Agility, Quickness
Stretch & Recovery
Strongman/ Strength Sport
Weightlifting