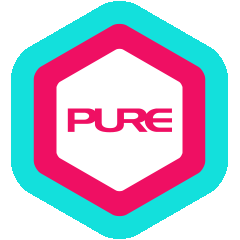 When he discovered his genuine interest in fitness, Sam boldly hopped from a stable bank office job to the fitness industry with determination and enthusiasm. Aspiring to become a specialist in his field, Sam has conquered the gym with utmost persistence and passion. He is well-equipped with a mix of hands-on experience and knowledge of sports science having straddled a spectrum of intensive training and practices.
Qualification Highlights:
Nutrition and Weight Management Certificate
AASFP Advanced Personal Fitness Trainer Certificate
Physical Therapy and Occupational Therapy Assistant
International Confederation of Registers for Exercise Professional (ICREPs)
Stretch Trainer Certificate
IPTFA Bronze Professional Fitness Trainer Certificate
Adult Cardiopulmonary Resuscitation Certificate Course (CPR)
Final Thought:
Abundant industry knowledge combined with clear goal-setting and effective personalised training programmes are the keys to achieving clients' fitness objectives.
What Sam Trains
Body-Building/ Figure Competition
Gymnastic Movement
Metabolic Specialist (weight loss/gain)
Prehab / Post Injury
Stretch & Recovery
Strongman/ Strength Sport
Other Personal Trainers at K11 MUSEA