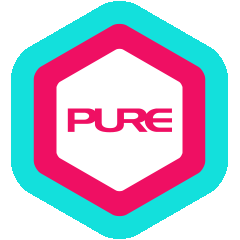 Wai Yip has over 12 years' experience working with all ages and abilities, from office workers looking to get fit all the way through to the competitive sportsperson. He will shout at you and cheer you on at the same time. He will support, educate and motivate you to stretch your limits. Whatever your goal, Wai Yip will get you there.
Personal Training is for anyone who has a personal goal, is new to exercise, wants to up a gear on their workouts, or just shake up their routine.
A common misconception about Personal Training is that it is just about having someone with you in the gym. In actual fact it is more than that – it's about getting professional guidance through the entire programme. Don't be intimidated or nervous, we all start at the beginning and it always get easier. Personal Training offers you a unique training programme customised to fit your particular needs. Whether you are overweight or underweight, younger or older, everyone and anyone will benefit from a focused and bespoke exercise plan.
A Personal Training session, whether a couple of times weekly or even just once in a while, will show you the difference an exercise professional can make.
Qualification Highlights:
WBPF Certified Personal Trainer
IPTFA Certified Personal Trainer
AASFP Certified Advanced Personal Trainer
ATFP Certified Fit Ball Personal Trainer
ATFP Weight Management Certification
HKBU Certification in Fitness Instruction
HKPFA Physical Fitness Foundation Certification
Final Thought
Your mind believes, your body achieves.
What Chi Wai Trains
Body-Building/ Figure Competition
Endurance Sport (running/triathlon etc)
Metabolic Specialist (weight loss/gain)
Prehab / Post Injury
Speed, Agility, Quickness
Strongman/ Strength Sport
Weightlifting
Other Personal Trainers at California Tower - LKF