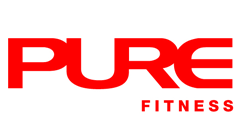 Nelson began his coaching life as a Taekwondo coach in secondary school. He started weight training for improving strength and power at the beginning. After a few years of regular training in the gym, he became passionate about bodybuilding as he believes that having a good physique helps towards increasing one's self-confidence.
Nelson likes to share his training programmes, techniques and diet tips with others as he hopes to see more people achieving their ideal body shape efficiently.
Qualification Highlights:
Certified International Personal Trainer (NASM)
Corrective Exercise Specialist (NASM)
Certified in TRX Functional Training
Fitness Thai Boxing Instructor Certificate (IPTFA)
Bodybuilding Training Certification (AASFP)
Nutrition and Weight Management Certification (AASFP)
Sports Massage Certification (AASFP)
Fundamentals of Mobility of Functional Training Level 1 (FTI)
Certified in Kettlebell Instruction
Certificate in First Aid (Hong Kong St. John Ambulance)
Certificate in CPR & AED (ECSI)
Intermediate Coach of Taekwondo (HKTKDA)
3rd Dan Black Belt of Taekwondo (WTF)
Final Thought:
Work smart. Work hard. No excuses. Never give up.
What Nelson Trains
Body-Building/ Figure Competition
Kickboxing/ Boxing
Metabolic Specialist (weight loss/gain)
Prehab / Post Injury
Private Stretch
Speed, Agility, Quickness
Weightlifting
Nelson's Other Specialties
Taekwondo
Other Personal Trainers at ifc mall