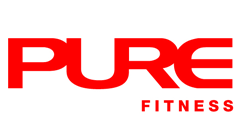 Ella is an active and outgoing person. She loves hiking, walking and kayaking. Being in nature admiring the beautiful scenery of the sea makes her feel alive. Ella was inspired by her friends to start working out and trying different training styles. It helped her to enhance both her physique and fitness level.
Ella wants to share this experience, with her friends and clients, helping them to correct their postures, and build and maintain a healthy lifestyle. It's never too late to get healthy and it should be everyone's top priority.

Qualification Highlights:
AASFP Foundation Personal Trainer Certified
AASFP Advanced Personal Trainer Certified
TRX Rip Training Course Level 1
AASFP Stretch Trainer Certification
Hong Kong St. John Ambulance First Aid Certification

Final Thought:
Life is short, be the better you. You can and you're worth it!
Start your journey with me right now!
What Ella Trains
Metabolic Specialist (weight loss/gain)
ProStretchRecovery
Other ProPTs at Kinwick Centre - Soho