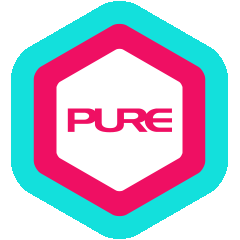 Chris has been a sports and body-building enthusiast since he was a teenager. Due to his passion for developing a lifelong career in the fitness industry, Chris kept pursuing his studies in relevant training programmes and achieved qualification as a certified Personal Trainer.
He pays much attention to his clients' fitness goals, as he equates their success with his own success. Creating tailor-made workout schedules for each client is one of his most enjoyable and challenging tasks. His greatest pleasure is motivating clients to exercise more, and witnessing their improved body shape and health.
Qualification Highlights
• PTA Global Certification
• Agatsu Joint Mobility And Movement
Instructor Certification
• BOSU Certification
• Bulgarian Bag Certification
• TRX Certification
• ViPR Certification
• Agatsu Kettlebell Certification
• Pre-and Post-Natal Fitness Instructor
• AASFP Spots Science & Foundation
• AASFP Advanced Personal Trainer
Certification
• AASPF Nutrition & Weight Management
Certification
• AASPF Long Distance Running Training
Certification (Level 1)
• First Aid Certification
Training Philosophy
Consistent exercise/training is the key to lifelong beauty, health and wealth!
What Chris Trains
Endurance Sport (running/triathlon etc)
Metabolic Specialist (weight loss/gain)
Weightlifting
Chris's Other Specialties
Core muscle Training, TRX, Posture and Muscle Imbalance Adjustment Program, Power Plate, Circuit Traning, Sport Performance Improvement and Enhancement Training, Muscle Toning, Body Shaping, General Conditioning
Other Personal Trainers at Langham Place