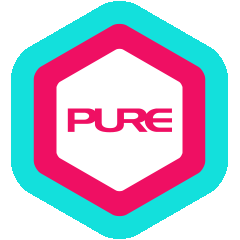 Godwin was always the smallest and weakest among his friends and family - but this image no longer applied when he discovered how working out could change his life. Ever since then, he has been enthusiastic and dedicated to bodybuilding. This devotion and passion led him to enter the fitness industry to share his experience and knowledge with others, in hopes of inspiring them with his real-life personal triumph.
Qualification Highlights:
PTA Global Personal Trainer Certification
Advanced Personal Trainer Certification, AASFP
Pre- and Post-Natal Fitness Instructor, AASFP
Stretch Trainer Certification, AASFP
Sports Science & Fitness Foundation Certification, AASFP
Kettlebell Instructor's Certification Level 1, Agatsu
Certified Stick Mobility Movement Specialist
TRX Suspension Training, Fitness Anywhere
Sport Climbing Certificate level 1, CHKMCU
CPR & AED Certified, St. John Ambulance
Training Philosophy
Better late than never, but never late is better.
What Godwin Trains
Endurance Sport (running/triathlon etc)
Metabolic Specialist (weight loss/gain)
Speed, Agility, Quickness
Strongman/ Strength Sport
Weightlifting
Godwin's Other Specialties
TRX
Other Personal Trainers at Kinwick Centre - Soho