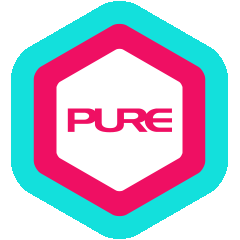 Jonathan studied Sports Science at the EdUHK with a focus on applied science in sports. He took up taekwondo and did street workouts during his 4 years of study. After graduation, he wanted to apply his knowledge in the fitness industry because science is the foundation of sports. He believes that training clients in a sport-scientific way can enhance their health and wellness.
Jonathan's training focuses on fixing posture through corrective exercises. Jonathan will then train the daily movement patterns of clients with strength training as he feels that strength can counter ageing. With his acquired knowledge and experience, he will help clients to train safely and pain-free using customised programmes.
Qualification Highlights:
Bachelor of Science Education (Sports Science), EdUHK

International Certified Personal Trainer, NASM

Corrective Exercise Specialist, NASM

TRX and ViPR Trainer

Taekwondo Black Belt 2 Dan

Hong Kong Street Workout Championship 2018 Novice Group 1

st

Runner-Up
Final Thought:
Never too late to start.
What Jonathan Trains
Gymnastic Movement
Metabolic Specialist (weight loss/gain)
Other Personal Trainers at PCCW Tower