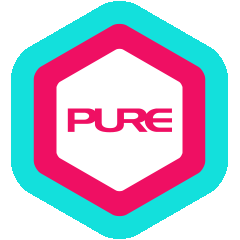 Stephen has been into sports since his school days. His love of fitness inspired him to develop it into a career, one of the reasons he became a PT. He feels that many people don't know much about well-being – and more importantly how to achieve it using correct and effective methods. He is determined to help this particular segment of the population, by instilling effective exercise habits and empowering them to pursue a healthier lifestyle.
Qualification Highlights
Exos Performance Mentorship Phase I
AASFP Advanced Personal Fitness Trainer
AASFP Sports Massage Certification
AASFP Muay Thai Instructor Certification
Kettlebell Instructor's Certification
Alexander Method of SMR Level 1 Coach
The Personal Training Academy Global Bridging Certification
ViPR Certified Instructor
Powerplate Certified Instructor
Eleiko Weightlifting Certification
Rumble Roller Certification
Sports Massage Certification
Muay Thai Instructor Certification
CPR Certified
Final Thought:
Train for perfection.
If it doesn't challenge you, it won't change you!! So stop wishing and start doing!!
What Stephen Trains
Body-Building/ Figure Competition
Endurance Sport (running/triathlon etc)
Kickboxing / Boxing
Metabolic Specialist (weight loss/gain)
Pre-Post Natal
Prehab / Post Injury
Speed, Agility, Quickness
Stretch & Recovery
Strongman/ Strength Sport
Weightlifting
Other Personal Trainers at Lee Theatre