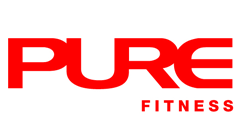 At the age of 20, Jason was a super skinny guy. Whilst looking in the mirror one day, it suddenly dawned on him that his figure resembled an iron hanger. This epiphany drove him to focus on making changes to his figure – and little did he know how this decision would change his life and future. By applying unlimited effort, perseverance and discipline, he successfully transformed. Besides enjoying the results, his mandate is to make all his clients enjoy the workout. His winning formula is to combine humour with skilful teaching techniques to inspire people and empower them to work smarter!
Qualification Highlights
AASFP Advance Personal Fitness Trainer Certification
AASFP Fitness Foundation Certification
Physical Fitness Foundation of Physical Fitness Association of Hong Kong
Certified VIPR trainer

HK St .John

CPR Certified
AASFP Nutrition and Weight Management Certification
AASFP Advanced Sports Nutrition & Diet Therapy Consultant

Certified Kettlebell trainer

Certified TRX Suspension Trainer

Certified Stick Mobility Movement Specialist

AASFP Elderly Fitness Instructor

AASFP Pre & Post Natal Fitness Instructor

AASFP Chronic Illness Fitness Instructor

AASFP Sports Taping (Lower Body) Certification
Final Thought
Always stay hungry for progress and results.
What Jason Trains
Body-Building/ Figure Competition
Metabolic Specialist (weight loss/gain)
Prehab / Post Injury
Speed, Agility, Quickness
Other Personal Trainers at ifc mall