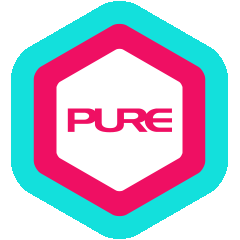 Athleticism has been a part of Man since he was a child. In pursuing his love for sport, he has won multiple Grand Champion titles at various athletic competitions over the years.
Man has always enjoyed a wide range of sports, including but not limited to boxing, sprinting, soccer, basketball and swimming – but of all these, Man has a particular flair for boxing. He has been a boxing coach since 2007 and has trained over 200 clients to date. His extensive experience with a diversity of people combined with his positive outlook on life and his ability to communicate and deliver technical skills to clients will make your training sessions with Man more action-and-fun-packed than ever!
Qualification Highlights
Advanced Personal Trainer Certification by Asian Academy for Pre- and Post-natal Fitness Instructor Certification
Advanced Certificate in Child and Adolescent Nutrition by HKU Space (In Progress)
Advanced Certificate in Sport and Exercise Nutrition by HKU Space
Certificate of Agatsu Joint Mobility and Movement Instructor
Certificate of Posture in Motion-Posture Assessment by Motion Dynamics
Certificate of ViPR Instructor
Certificate of TRX Instructor
Certificate of Agatsu Kettlebell Instructor Level One
Certificate of Agatsu Kettlebell Instructor Level Two
Certificate of Bulgarian Bag Specialist (BBS) by IBBC
Advanced Personal Trainer Certification by Asian Academy for Sports and Fitness Professionals
Bronze Personal Trainer Certification by International Personal Trainer and Fitness Academy
Thai Boxing Fitness Instructor Certification by Fu Tak Alliance Association
First Aid and AED Certification by St. John Ambulance
Training Philosophy
There is no GIANT step that does it. It's a lot of LITTLE steps.
What Man Trains
Body-Building/ Figure Competition
Endurance Sport (running/triathlon etc)
Gymnastic Movement
Kickboxing / Boxing
Metabolic Specialist (weight loss/gain)
Pre-Post Natal
Prehab / Post Injury
Speed, Agility, Quickness
Stretch & Recovery
Man's Other Specialties
Sport and Exercise Nutrition