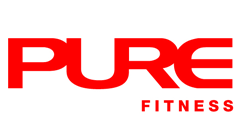 Keith has always been passionate about fitness and sports like running, football, basketball, rugby and Muay Thai, etc. Choosing to be a personal trainer as a career, Keith can combine his knowledge and creativity to design training programmes and help clients to achieve their fitness goals. He enjoys healthy living and being a good role model for his clients to keep improving every day while he himself also keeps improving.
Qualification Highlights:
IPTFA Certified Personal Trainer
Certified TRX Instructor
Certified BOSU Instructor
Certified VIPR Instructor
Therapeutic Exercise Instructor
Final Thought:
Life is not about how hard of a hit you can give – it's about how many you can take and keep moving forward.
What Keith Trains
Body-Building/ Figure Competition
Endurance Sport (running/triathlon etc)
Kickboxing/ Boxing
Metabolic Specialist (weight loss/gain)
Prehab / Post Injury
Strongman/ Strength Sport
Other Personal Trainers at ICBC Tower